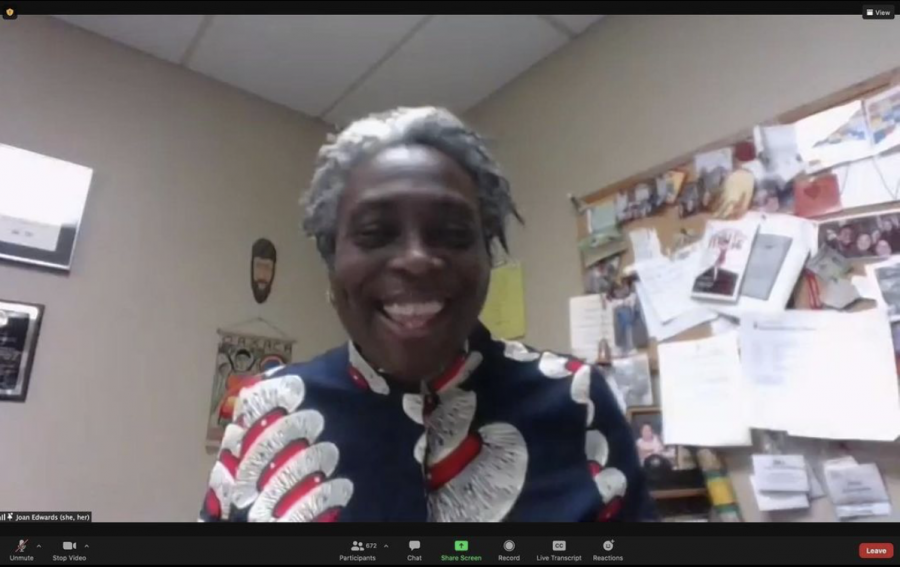 On February 3rd, over 600 Viewpoint students and staff gathered virtually to embark on a morning filled with discussion and learning in the school's fifth annual Diversity Day. The event, aptly themed "My Role in a Changing World," gives students the chance to dissect topics not typically discussed in their classes, like LGBTQ+ rights, feminism, and racial inequality, through attending a school-wide keynote and closing session as well as having the opportunity to choose two workshops led by members of the Viewpoint community from over 40 options.
One of the workshops featured was "Exclusionary Feminism," created by Riley Herbert ('22), Gracie Schecter ('21), and Sam Shore ('22). Herbert describes the workshop as, "highlighting how the feminist movement can be exclusionary" and that her group's goal "was to let participants determine their individual role within the institution of feminism." Another workshop offered was "The Talk," led by Monty Koonce ('26) and Apollo Powers ('27), about the dialogue Black parents have with their children concerning police interactions and the Black experience in America. Mr. Rivers, the students' teacher sponsor, says the workshop was "a great conversation to be a part of." 
Mr. Rivers is also an Upper School English teacher, Coordinator of Diversity, and key figure in the planning of Diversity Day. "My role was doing everything for the Upper School—making sure that groups had their sponsors, making sure that no sponsor was doing multiple events, making sure that the day had a vision to it," said Mr. Rivers. 
Although the school has hosted this day for a number of years, 2021 marks the first time Diversity Day has been held virtually, a situation that workshop leaders were equipped to deal with. "We had to talk a lot about what it's like to hold space on Zoom," said Mr. Rivers regarding a meeting held for workshop leaders before the event. "The emphasis was really being okay with silence on Zoom," said Herbert. 
However, as Diversity Day unfolded, Herbert found that student participation was less of an issue than expected. "It just turned out to be one of the most interesting conversations in 45 minutes I've ever had," Herbert says about her group's second session. "We had a great discussion about intersectionality and free fashion and how there are so many things we do on a daily basis that aren't really feminist," Herbert adds.
One of the areas Herbert believes the event could improve on the most is time. "I was like why are we spending half of a school day on really something that should be taking a full school year?" says Herbert. 
Considering Diversity Day's duration was not absent in this year's planning. "Part of me doesn't want to make it a full day because I don't want to burn anyone out," says Mr. Rivers. "It is kind of a lot to go from socioeconomic status to having to talk about race to talking about—sexuality and getting hit over the head with all of these big conversations in one-shot," he continues. Mr. Rivers believes that by having the event as a half-day it allows students to focus and give their best effort to their discussions. 
He echoes many students' sentiments that the day's conversations should continue during the rest of the school year: "We can't just do a one-shot and we have to keep on revisiting these things." 
As the event will likely continue to evolve in the coming years, it's important to note that Diversity Day marks a growing space for the Viewpoint community to discuss matters of social justice. For those looking to continue the conversation, student-led affinity groups are a great tool and the student group Big Talk will be hosting a discussion about the book Caste by Isabel Wilkerson later this month.