OP-ED: Reflection of Trump's four years as he defines "Trumpism"
It has been two months since the departure of Donald Trump from the white house. For the first time since his leaving, he has made a return to American politics by speaking at CPAC (Conservative Political Action Conference) with a speech that captured many's attention.
For the past few years, the media, politicians, political commentators have tried to define the term "Trumpism", and the most accurate definitions for the last 4-5 years is that Trumpism is "whatever Trump does, no matter how contradictory his policies or words are." However, in his speech, the former President defines the term, a term that coincides with his name:
"It means great deals, great trade deals, great ones, not the ones we give away everything: Our jobs, our money," says Trump. "It means low taxes, limiting job-killing regulations." As he continues, "It means no riots in the streets, it means law-enforcement. It means very-strong protection for the second amendment."
Interestingly, this is the first time Trump has joined into the debate since he entered American politics, the debate of the potent discussion amongst right-wing intellectuals for five years. Nevertheless, Trumpism's agenda, described by him, is a powerful one that definitely can win votes, seen by his receivement of votes in the 2020 election. It is extraordinarily noteworthy of Trump's "return" to define the ideology because he took until he left office to define Trumpism, as described by many that all Trump's action is an expression of Trumpism; therefore, none of his actions deviates from it."
The attempt of a definition comes at Trump ramps up a political network, and he wants the "veneer" of ideology to "pin" his moves as he transforms into a figure who will "flirt" with running for President again, but whose "True love" has always been endorsing candidates and see them soar through primaries on his words or tweet alone. And many careful observers will quickly point out that even in his post-presidency, Trump's knack of endorsing establishment politicians who don't line up with his definition of Trumpism, then or now, continues. 
Trump's very first Senate endorsement of the 2022 cycle as he praises Kansas Senator Jerry Moran for "doing a terrific job for the wonderful people of Kansas" and "has a complete and total endorsement for his re-election in 2021." This is very significant for several reasons besides the fact that this is Trump's first one after departing from the white house: It wasn't to a primary challenger. Instead, it was to a well-known, established politician, and not just any "established politician", but one who diametrically opposes "Trumpian economics" as Moran once "mounted" a full opposition against Trump's tariff on China by releasing statements blasting his decision.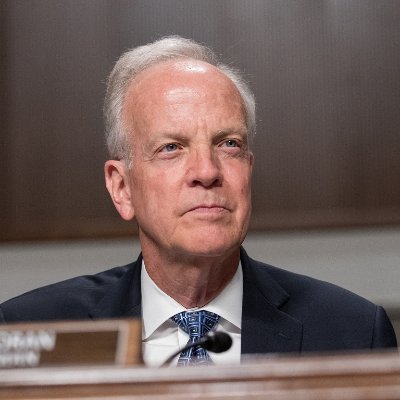 Therefore, we should ask: If Trump himself cites trade as his most crucial pillar of Trumpism, but then backs someone who is alarmed by his "threat" to "nuke" NAFTA, and "begged" its passage of its replacement for his business connection, then does Trumpism really means anything? In one way or the order, Trumpism is much more akin to the definition many commentators used while he was in power than the one he described at CPAC: Trumpism is just about Trump, nothing more nor less, to the extent that is valuable to our public discord. Furthermore, it is a great "experiment" to the idiosyncratic elements of one man that have polarized American politics along some of the starkest lines they have been in modern history.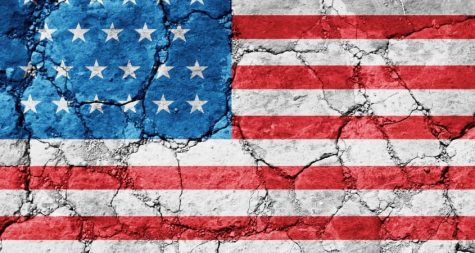 The reason Trump's "hitlist" of people he read at CPAC was entirely composed of people who voted to impeach him is that it is only about him. The reason some are his most ardent defenders are in many ways functional libertarians like Jim Jordan; they are considered the most "MAGA" because, once again, it's about him. "Stop the Steals" showed once and for all, some of the most libertarian people who hated Trump on NAFTA and his economics were perfectly willing to go along and be considered as "faithful". The more the "movement" is about him, the less it is about anything else at all, as seen by many political people as someone who could have defeated "free-market fundamentalism" in his party if he wishes. But the truth is, he may be its savior, because he showed a generation of politicians and people that you can talk a "big game", you can turn the culture war to the max, and you can still win ten million votes, forty-five million votes to retain the Presidency. That if anything, should be the only takeaway from four years in Washington.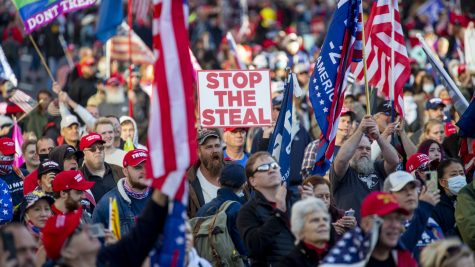 Work Cited
https://www.kansascity.com/news/politics-government/article249529255.html
https://www.moran.senate.gov/public/index.cfm/news-releases?ID=8485B49B-FDBA-42EA-A178-1EA2FE903360
https://www.moran.senate.gov/public/index.cfm/2018/7/sen-moran-i-remain-unconvinced-that-tariffs-are-the-best-tool-to-change-china-s-bad-behavior
https://www.theatlantic.com/ideas/archive/2020/12/deep-story-trumpism/617498/