Reflection on the new Georgia Voting Law
I am here for the sad truth. And this tragic truth may explain why American politics is so complicated contemporarily and why it is challenging for people who value truth and honesty to maintain their common sense. 
It revolves around Georgia as it recently approved a controversial new law regarding its election governance. The law was hailed as a "transparent effort" and out-right "voter-suppression" by "vengeful" Republicans who want to "steal" the peach-state after it narrowly went blue, twice, and Trump's stop the steal claims. President Biden called it "Jim Crow 2.0"; Delta, Coca-Cola, Apple, and other fortune 500 companies came out against the new legislation, turning Georgia into a "pariah state." And it all culminated in MLB's decision to move its All-Star Game from Georgia as retaliation.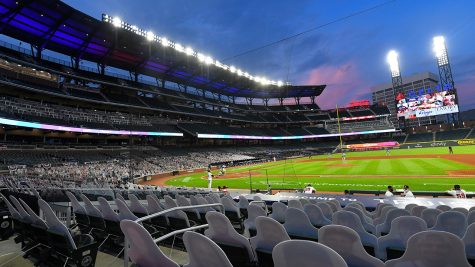 So, is this new Georgia voting law that bad? The truth is, it is complex.
In an article written by Nate Cohn of the New York Times, "Georgia's Election Law, and Why Turnout Isn't Easy to Turn off," the new Georgia election law would make absentee voting harder by mandating voter IDs, and "screws" with drop-offs and request procedures; the law also expands the length of early voting, including extra weekends. The most controversial elements centres on passing out food and water while in voting lines; this was seen as a direct assault on Georgia's African-American churches, which often organizes voting drives.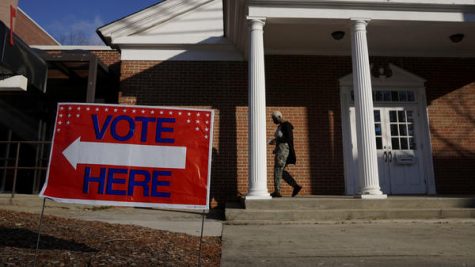 The law shortens the run-off period, but most importantly, it gives the Republican-controlled legislature more power over administering local elections. President Biden criticizes the law "ends voting hours early," but this statement is false as it was fact-checked by the Washington Post in "Biden falsely claims the new Georgia law 'ends voting hours' early." Nevertheless, such provisions are inherently controversial, but do they result in physical disenfranchisement in the state of Georgia? Will this law lead to a clear-cut Republican victory in the state and fewer Democratic votes cast? The answer seems to be, at this moment, uncertain, and if anything is that the law may backfire against Republicans.
Nate Cohn's analysis in his article concludes that the turnout in Georgia is unlikely to be affected for a variety of voter behaviour reasons, "setting aside intent, it does mean that many such voting provisions, like that in Georgia, are unlikely to have a huge effect on turnout or Democratic chances." Cohn argues that voter convenience does not empirically translate into more votes and that many provisions in the law are unlikely to have effects, either way, in the next election.
But this does not mean that Georgia's new election law was passed with good-nature sentiments. Because according to Nate Cohn, regardless of intent, the truth is Republicans, who primarily voted by Trump's "stolen election" claims, and a long-time obsession with Voter-IDs, definitely want to make voting harder in the state of Georgia. Republicans' analysis belies on the complete misunderstanding of contemporary politics, incorporated into the Georgia calculus and Republican national motivation alludes to the belief that expansion of vote-by-mail cost Republicans' 2020 Presidential-election. Therefore, if fewer people cast ballots, then Republicans would have a better chance at winning. However, this belief fails to consider the fact that former President Trump "barely" lost the election by 45,000 votes across three states, which occurred in Georgia.
According to Georgia's Republican Secretary of State, who previously showed that twenty-four thousand GOP primary voters did not vote in the 2020 election as they did not vote by mail. If such a group of people had, then then-President Trump would have won the election in Georgia handsomely.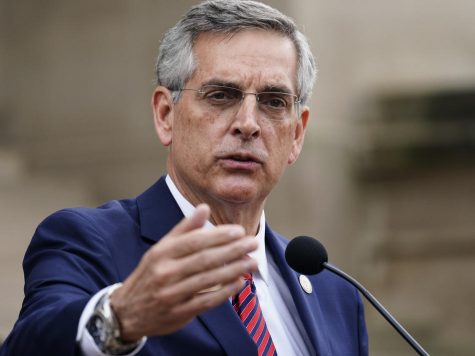 In hindsight and given by Biden's razor-thin margin in Arizona and Wisconsin, one can argue that if Trump had framed vote-by-mail as "M.A.G.A.," then he would have won the presidency, even with his management of the pandemic and the lack of proposals for another round of stimulus checks.
Philosophically, Republicans have failed to recognize the American electorate's re-alignment, that traditional voters with IDs and grand houses would vote for them. Upper, middle-class whites, who are disproportionally benefited by the likes of the new Georgia law, have shifted to become more democratic and culturally liberal. The United States has changed; the downwardly mobile rural Whites, Latinos, and Blacks who are culturally conservative and the emergence of the new Republican coalition are, by no means, traditional GOP voters of yesteryear. 
As the New York Times's Ross Douthat writes in his article "Can Anything End the Voting Wars?", "as the G.O.P.'s base has become more populist and working-class, the American right more anti-establishment, this self-interested logic is crumbling. If Voter ID rules or absentee ballot limits [did] reduce turnout among occasional voters, a lot of those no-shows might be Trump supporters", and "If Trump era proved anything, it's that Republicans can hold their ground as turnout rises, that they can be competitive with low-propensity voters and minority voters as well. But instead of taking that as an opportunity to actually reach for majorities again, under the influence of #StoptheSteal the party is effectively telling potential supporters that it doesn't want high turnout, which is basically of saying, We don't want your votes."
This sad truth – that this is not "Jim Crow 2.0" but the comedic showing of the lack of touch with reality; Corporate America's lack of investigations before instituting boycotts of an entire state and bring up the deplorable history of racial discrimination when that is not what is happening on the grounds – shows the anomalous nature of American politics.
A lot of responses have spawned as a result of this Georgia incident. Republicans think that the GOP will finally realize that corporate America is not their "friend," therefore "embracing" anti-trust policy is unconvincing as they are fighting for the corporate tax rate to remain historically slow. Democrats and their media realize that they can "inject" false or incomplete narratives to induce corporate America to comply with their wish.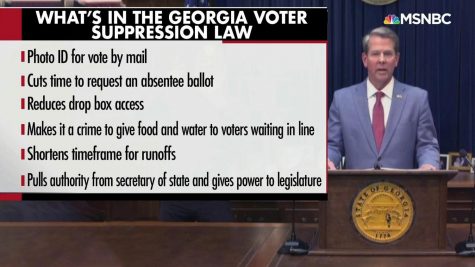 Overall, the public recognizes that this superfluous fighting over facts and fiction will not end well. Therefore, we should hope, just like what the Israelites did during the Iran-Iraq war, "I wish both sides the best of luck, because they deserve each other."
Work Cited:
1. https://www.nytimes.com/2021/04/03/upshot/georgia-election-law-turnout.html
2. https://www.washingtonpost.com/politics/2021/03/30/biden-falsely-claims-new-georgia-law-ends-voting-hours-early/
3. https://www.newsweek.com/georgia-secretary-state-says-trump-discouraged-24k-gop-primary-voters-voting-november-he-would-1548203
4. https://www.nytimes.com/2021/03/16/opinion/voting-republicans-democrats.html