CTV news covers the Empty Bowls program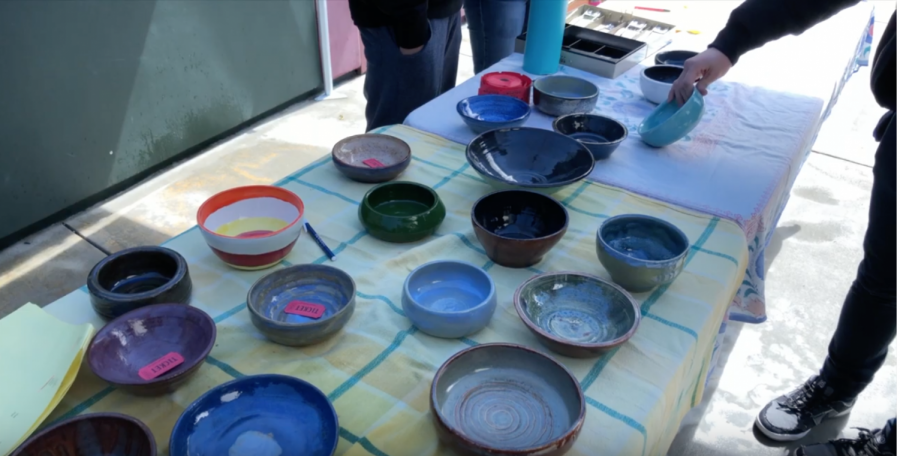 Service learning is a priority for Viewpoint and the faculty try to incorporate service opportunities into what they are teaching their students. During class, Viewpoint students spend time learning about service and how they can work for the community. However community service "is pretty rare to bring that to the arts," according to Mrs. Yates. The Empty Bowls event has allowed them to bring community service to the arts and opens up the possibility for more in the future. These community service events are all about giving back to the community and being grateful for what people are given and how they need to help others in need. These movements can gain a lot of momentum and be covered in TV or new articles.
In a Calabasas TV special, Calabasas TV or CTV came to Viewpoint to report on the Empty Bowls fundraiser. CTV posted a 6-minute video onto Youtube and aired the special on television. Empty Bowls is an international phenomenon that was started by Lisa Blackburn in 1990. She believed that bowls represented food and could connect people from diverse backgrounds together. It is all about giving back to the community and becoming closer through food.
Empty Bowls was brought to Viewpoint by ceramics teacher Mrs. Yates, who led this project with help from members of CORE and volunteers. Before the event, the ceramics class made bowls that would be used during empty bowls and afterward. Tickets were sold to gain access to the event. Pre-ordered tickets were eight dollars and ten dollars for tickets bought the day of. They sold about 100 tickets and all of the money raised in this event goes to the West Valley Food Pantry. They served soup out of pots on the Fogerty Family Plaza. Each bowl given out had a stamp for the event on the bottom of the bowl as well as the artist's name. Everyone came together and ate out of these bowls.
About the Writer
Shane Bunting, Staff Writer
Shane Bunting ('21) is a staff writer for The Patriot. He has been at Viewpoint for two years and this is his first year as part of The Patriot. He loves...