Best winter break activities near home!
While many Viewpoint students travel to visit family or just for fun over winter break, a large portion of students stay home to enjoy the holiday. Although there are so many fun opportunities in the Los Angeles area, a common answer I hear to the question "What did you do over break?" is "Nothing" or "I just stayed home." Let's not waste two weeks off and take advantage of the fun activities in the area!
To encourage every Viewpoint student to get out of their house and explore, I have compiled a list of ten great holiday activities in the Los Angeles area!
1. Candy Cane Lane: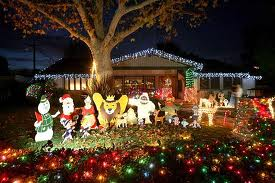 Candy Cane Lane is a set of houses in Woodland Hills decorated for the holiday season. While Candy Cane Lane was not as decorative as I remembered as a child, I still enjoyed taking a drive and admiring the light show. It is easy to navigate the area and a fun activity for friends and family! Even if you cannot get to Candy Cane Lane specifically, explore a residential area near you with Christmas light displays!
Address: 5966 Lubao Ave, Woodland Hills, CA 91367
Parking: Free! You drive around the area. 
2. The Grove: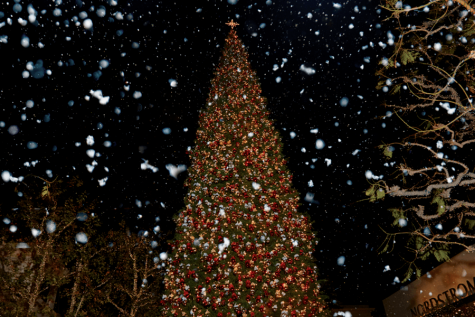 Almost everyone knows about the Grove– a famous shopping center in West Hollywood with an adjoining historic farmers market. Many do not know, though, that the Grove brings in fake snow on occasion in the winter! The grove is a great place to both shop and experience a real "winter" for us Californians!
Address: 189 The Grove Dr, Los Angeles, CA 90036
Parking: There is both valet and self-parking available. The valet cost can be overridden by spending a certain amount of money and validation is available for self-parking. 
3. Ice at Santa Monica: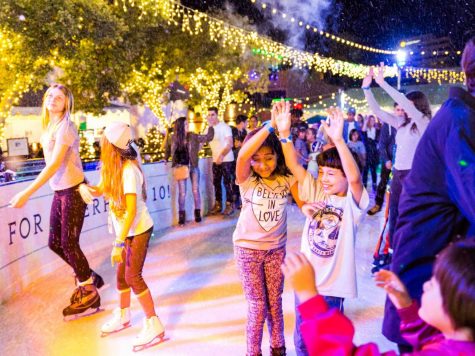 Ice skating is a favorite winter activity, and Ice does it right! With festive light displays and hot chocolate available, Ice makes it feel like a real winter right in downtown Santa Monica. Enjoy Ice with friends or family this holiday season!
Address: 1324 5th St, Santa Monica, CA 90401
Parking: There are many nearby parking lots within a few blocks of Ice. The first 90 minutes are free, and there is a daily maximum of $25. 
4. LA Zoo Lights: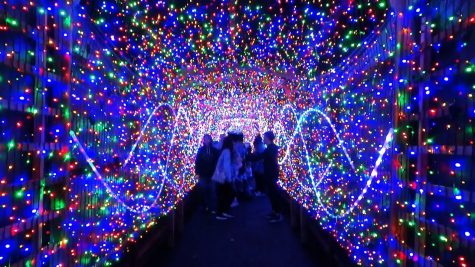 While I have never been to LA Zoo Lights, the reviews are outstanding. There are animal-themed light displays, a water show, reindeer, and music. The LA Zoo Lights will surely put you in the holiday spirit.
Address: 5333 Zoo Dr, Los Angeles, CA 90027
Parking: Parking is usually free, although on some busy days there might be a fare.
5. Life-Size Gingerbread House: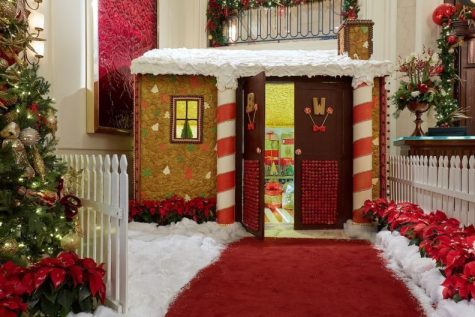 Check out the life-size gingerbread house inside the lobby of The Beverly Wilshire Hotel! In addition, walking around Beverly Hills in the winter is magical, as the city goes all out with holiday music and light displays. 
Address: 9500 Wilshire Blvd, Beverly Hills, CA 90212
Parking: There is valet at the hotel, and parking lots within a few blocks.
6. See The Nutcracker!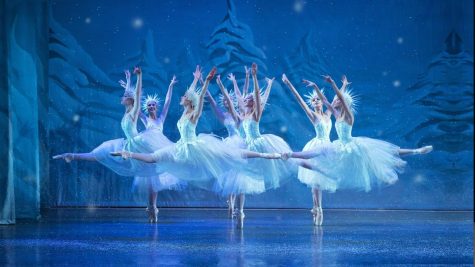 The Nutcracker is a classic ballet show that is well-worth the time. Get in the holiday spirit by watching the show with family or friends.
Address: 6801 Hollywood Blvd, Hollywood, CA
Parking: The parking is $2.00 for 4 hours at a participating cinema.
7. Winter Fest OC:
While Winter Fest is not technically in Los Angeles, it is a great outing and well worth the drive. With a tubing hill, California's largest ice skating rink, snow, and a carnival, this is the perfect place for anyone who wants to experience a "winter" season. 
Address: 88 Fair Dr, Costa Mesa, CA 92626
Parking: The parking is a bit more expensive here, at $5 per hour. 
8. Go window shopping!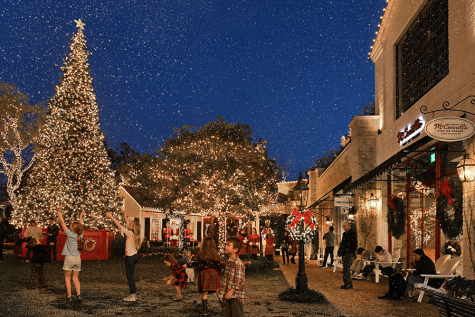 One of my favorite winter activities is simply browsing the holiday displays in shop windows. You don't have to drop hundreds to view outrageous displays outside of high-end boutiques such as Saks Fifth Avenue and Neiman Marcus in Beverly Hills. Additionally, Palisades Village prides itself on its holiday displays and holds many festive events throughout the season!
Address: Simply walk around Palisades Village and Beverly Hills!
Parking: Palisades Village offers metered and underground parking with validation. Beverly Hills department stores offer self-parking or valet. But if you are not going to browse the shop, I would suggest street parking or parking in one of many Beverly Hills lots.
9. Knotts Merry Farm: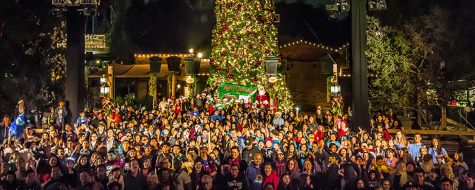 Knotts Merry Farm includes a Christmas Crafts Village, holiday village, entertainment, and festive food. While high school students might seem too old for this, it is a great place to take younger siblings or cousins!
Address: 8039 Beach Blvd., Buena Park, CA 90620
Parking: Parking is free!
10. Hanukkah Festival: 

For those of us who celebrate Hanukkah, the Hanukkah Festival is a great way to get in the holiday spirit! The festival includes live music, food, storytelling, and more. 
Address: 2701 N. Sepulveda Blvd., Los Angeles, CA 90049
Parking: Skirball has parking lots available to guests, and parking is free!