The Free Agency of the Film Industry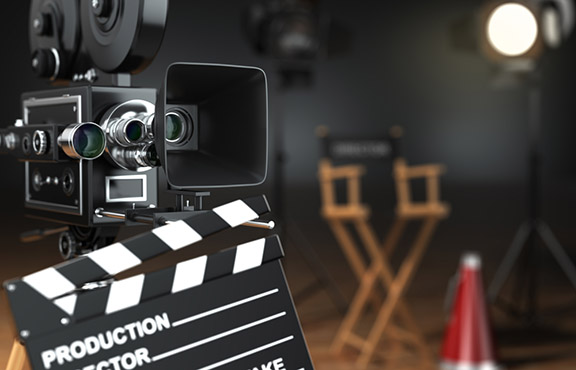 Across sports leagues around the world, many fans of sports know the term free agency. This is where players receive bids of money from teams around the league to persuade them to come to play for their teams or clubs (for those soccer fans out there). During the time during free agency, many blockbuster signings change the league forever. An example of this is when Lebron James chose to sign with the Miami Heat in South Beach which set up a super team that framed the league for the next couple of years. In the age of streaming, the film industry has increasingly looked more like a sports free agency.
The big film conglomerates including Disney, AT&T (which owns WarnerMedia), Comcast, Netflix, and Amazon Prime are the teams who bid for players which include the content creators such as Shonda Rhimes and Ryan Murphy along with legacy content like Friends and South Park. Like sports free agency, in which teams shell out an insane amount of money, sometimes totalling hundreds of millions of dollars, the film industry shells out more money for content. The legacy content continues to receive bigger and bigger contracts, most of which are now totalling half a billion dollars for four to five years. Some examples of legacy content that received big deals include Friends (on HBO Max for $425 million for 5 years), the Office (leaving Netflix to go on Peacock for $500 million for 5 years in 2021), and Seinfeld (leaving Hulu to go on Netflix for $500 million for 5 years in 2021). It is important to note that most legacy content deals only include domestic rights, which means the content creators and original studio can cash in for money by selling international rights away too.
The conglomerates can also bid for creators to create shows for the studios which has attracted many deals in the industry. The three top deals so far as of September 6th include JJ Abrams, Shonda Rhimes, and Ryan Murphy. JJ Abrams who's responsible for hit series like Lost and blockbuster movies like Star Wars: The Rise of Skywalker has signed a humongous deal worth nearly half a billion dollars with AT&T. The deal has him creating and developing shows and movies for HBO Max including Duster, Overlook, and Justice League Dark. Ryan Murphy who signed a deal with Netflix a couple of years ago for $300 million has developed shows on Netflix such as The Politician, Hollywood, and Ratched. Although these shows are good, they are not as good as his previous projects on FX which include American Horror Story among others. Sometimes paying creators can be beneficial, but sometimes it can be risky and unpredictable which is shown through the Ryan Murphy deal.
Another creator who got a huge sum of money is Shonda Rhimes for $150 million who was responsible for shows just as Grey's Anatomy, Scandal, and How to Get Away with Murder before signing her Netflix deal. She is now developing shows and movies and has announced upcoming projects just as Bridgerton, Inventing Anna, and Notes on Love. The film industry is throwing more money than ever to have premium content which is creating a free agency in the film industry which is very competitive.