Driving Into the Upside Down: A Review of the New 'Stranger Things' Experience
From now until the beginning of March, Angelenos will have the opportunity to travel through the world of Stranger Things and the insidious realm that lurks beneath it. With live-actors and excellent sets, the drive-in event is interactive and COVID-safe. 
The journey begins in a Downtown L.A. parking lot that's been transformed into the front of the Starcourt Mall, a stereotypically 80's shopping center that also serves as a hub for upside down activity in the show's third season. Drivers navigate through the mall's arch upon arrival, are then guided to park facing towards a platform adorned with the shopping center's neon signage, and tune into the experience's designated radio station.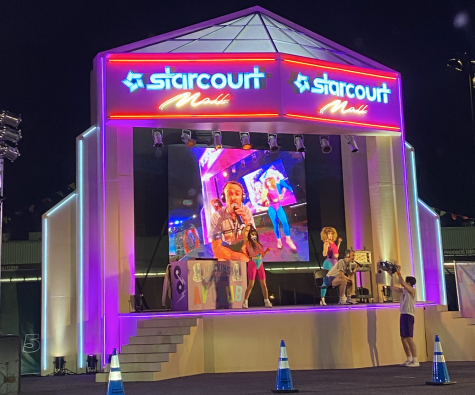 Commentary from Mr. Clarke, the lovable science teacher, with intermittent 'sit-down aerobics' breaks taught by two instructors that look straight out of a Jane Fonda video entertain attendees for the first portion of the night. Guests learn that the town is celebrating its high school reunion. 
Despite being stuck in the car, there is never a dull moment. Fans of the show will recognize some of the characters walking around—Hawkins' residents, including cheerleaders and a mascot, wave eagerly; Mike and Eleven marvel at the drivers' new technology; more aerobic instructors dance by cars; and guests can order ice cream from the famous Scoops Ahoy.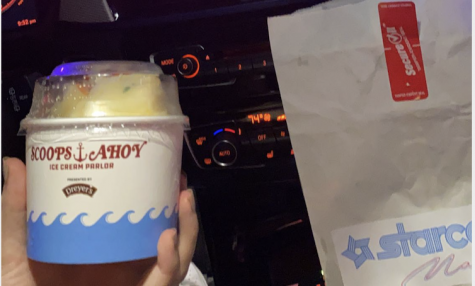 However, the party doesn't last for long. Cars begin to be ushered through a passageway that leads to a nearby parking garage where the majority of the show takes place. Without giving too much of the main experience away, drivers should expect to see more live performances, jump scares, and show montages. 
In a year marked with monotony, the Stranger Things Drive-into offers an hour-long break from reality in a totally new environment. If you're looking for a safe adventure that's worth every penny, look no further.