In the community: Calabasas Robbery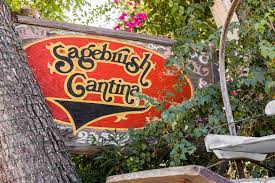 On Saturday Night around 12 am, a couple in Calabasas was brutally attacked by two armed men. This scary incident took place next to the Leonis Adobe Museum and Sagebrush Cantina. The couple pulled into the Sagebrush Cantina parking lot, followed by a grey SUV with the two armed men who approached the couple. Demanding valuables like jewelry or money, despite attempts to neglect the robbers,  money and a purse were stolen from them. Following this, the innocent man was pistol whipped by the attacker , leaving him injured, vulnerable and fragile. After the attackers fled the scene, the Los Angeles Police Department and Paramedics arrived shortly after to care for the couple. Fortunately, the man was conscious, but had a visible amount of blood on his clothes. He was transferred to hospital early Sunday morning and is reported to be okay.
Although no eyewitnesses have confirmed the attack with the police yet, the LAPD are still urgently trying to find a bystander who can provide some background of the attack.
As attacks like this are becoming more frequent in towns around us, the need to take major precaution when out late is highlighted. Now, robbers are eager to forcefully attack a person of any age, especially if they have wanted valuables. When discussing this current incident, sophomore Riley Lashever (24') noted, "It's really scary there has been a lot of things like this happening, an example of this is attackers intentionally hitting peoples cars. So when they pull over and get out of the car, the attacker steals their car and threatens them by gunpoint." Sophomore Eva Malek (24') mentioned that attacks like this are becoming a trend, so it would be helpful if people carried around self defense tools like pepper spray. Riley and Eva bring up a very current point as there is an uprising in violent crime. An important takeaway from this is to note how frequent these incidents are and how to protect ourselves if ever confronted by an attacker.