Class of 2022: Clare Williams valedictorian, salutatorian to be announced
In an assembly gathering of the graduating class of 2022, the head of Upper School Alan Howie and the head of Viewpoint School Mark McKee jointly announced that Clare Williams has been selected as the valedictorian of the class of 2022.
"We are happy to announce that the valedictorian of the Class of 2022 is….. Clare Williams!" says McKee during the assembly, and congratulatory applauses from students and faculties soon followed.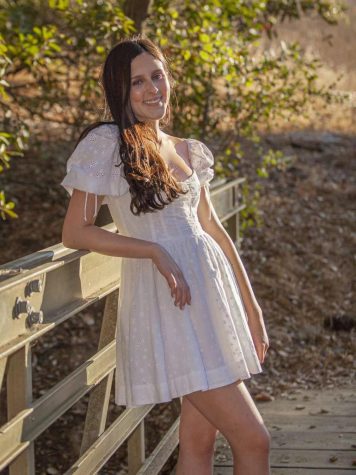 Having attended Viewpoint ever since kindergarten, Williams will attend Duke University next semester and majoring in Global Health. When asked about her reaction to the nomination, "I am very honored and extremely surprised; I was not told prior to the assembly so it came as a shock."
Viewpoint School valedictorian "exhibits a love of learning, unusual academic curiosity, and an outstanding record of achievement. The recipient of this honor gives the valedictory address at graduation," reads the official selection requirement of such title. In many other schools, the valedictorian is often given to the student who has the highest Grade-Point Average, however, since Viewpoint School does not officially "rank their students" based on their GPAs, their GPA is only considered "one of the criteria through which we assess students, and not the most important one," says the Assistant Head of Upper School Hilary Hunt in an interview with the Patriot.
The graduating class subsequently began voting for their salutatorian, who is chosen by their peers to deliver the salutatorian address during graduation commencement; the result of the vote will be released in an official communique from the upper school office.
"Every year we choose the faculty choose a student who we think represents the graduating class; and every year the graduating class choose a student for a similar role," said McKee during the assembly. Clare Williams will deliver her valedictorian address during the graduation. "Speech topic is definitely up in the air," says the valedictorian. The graduation and the official last day of school is on June 9th.
The Patriot will update on the voting result of the salutatorian once official communiques are published.