Benji Meppen selected as Class of 2022 salutatorian
The graduating class of 2022 has selected Benjamin Meppen as the salutatorian. In an announcement that was delivered by the Upper School Dean of Students, Dr.Eric Steiger, during last Wednesday's award ceremony, Steiger announced that Meppen would be giving the salutatorian address at the commencement.
"I knew about it (my selection as salutatorian) about a week beforehand but hadn't told anybody," says Meppen in an interview with the Patriot. "I am still very excited and lucky to be selected."
The New York University-bound senior came to Viewpoint in 8th grade. When asked about his time at the school, "when I go off to college in the fall, I will think of Viewpoint as a place that taught me how to be a student and a well-rounded person, taking me from a teen to a person who is ready to face the world."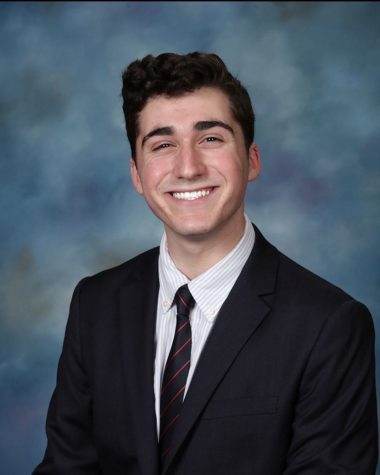 A Jewish Student Union board member and an astute filmmaker, Benji Meppen has worked in countless student productions, most recently the popular VPTV, whose premier in the advisory classroom has proven to be a tremendous success; his other work, "hardcore," is another highly expected student-made film that will be premiered in early June.
Meppen will study television and film at NYU's Tisch School for the Arts, while considering a political science major. "At commencement, I will highlight the class of 2022 and speak about our class and maybe add in some jokes" says Meppen. 
Unlike other schools, which select valedictorian and salutatorian through academic ranking, Viewpoint does not rank students based on G.P.A.s. Valedictorian is chosen by the faculty, while the senior class selects the salutatorian.