Political Stunt puts DeSantis in Hot Water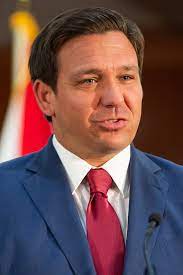 A class-action lawsuit was filed Tuesday against Gov. Ron DeSantis (R-FL) on behalf of the migrants sent to Martha's Vineyard last week.  The lawsuit alleges that the migrants did not properly consent to be transported and were bribed with false job opportunities and the promise of food.Filed in a federal court in Boston by a legal group, Lawyers for Civil Rights are partnering with migrant support group Alianza Americas.  The lawsuit claims that DeSantis, as well the Secretary of the Florida Department of Transportation, Jared Perdue, orchestrated the trip "in furtherance of an unlawful goal and a personal political agenda".
"For [DeSantis] to cynically use recently arrived immigrants…to advance a hate-driven agenda intended to create confusion and rejection throughout the country, is not only morally despicable, but utterly contrary to the best traditions of humanitarian protection embraced by most Americans," said Oscar Chacón, Alianza Americas' Executive Director, in a press release. The lawsuit surrounds an incident where 48 Venezuelan migrants, ranging in age and gender, were intercepted last week while seeking asylum in Texas.  The interceptor, a woman identifying herself only as "Perla", handed out brochures with partial translations into Spanish.  She also handed out $10 McDonalds gift cards, an act the lawsuit claims was to "induce unwitting cooperation" with the operation.
The brochures offered job opportunities, employment, and housing.  The emerging lawsuit contends that Perla, acting on behalf of DeSantis and several other officials, lied about these opportunities and told migrants that they would be flying to Boston and Cape Cod.  
When the planes landed in Martha's Vineyard, a small island south of Boston, officials fled the scene, leaving the migrants stranded with no other resources. But the residents stepped in with hospitality and all the services they could offer.  "These people are so exhausted and feel used by the people that sent them here.  It's the least we could do," said Tim Dobel to the Boston Globe.  Dobel helped pass out hot coffee and ensure that the migrants stayed warm amidst the chilly island conditions.
The migrants were soon transferred off the island. But the way they were treated by DeSantis and his representatives has made national news and sparked outrage among critics. DeSantis has publicly taken credit for orchestrating the transportation and paying over $600,000 for private flights, but this isn't the first time.  He's one of several Republicans, including Gov. Greg Abbott (R-TX), who have frequently sent migrants from the South to blue cities such as Washington D.C. and Chicago, which have called themselves sanctuary cities for immigrants.  DeSantis considers this a test of these open-door policies.
But what makes this trip so unique is that Martha's Vineyard is not a bustling Democratic hub.  In the summer, the coastal island is populated by wealthy, upscale liberals enjoying their vacation homes.  But those homes have since been vacated, leaving the middle-class leaning families who live there full-time to receive the migrants instead.  To some critics of the Florida governors actions, this trip was not just proving a political point to Democrats, but a cruel act of inhumanity.
For DeSantis supporters, this is a beacon of hope for the message they're trying to convey.  At a news conference last week, DeSantis shifted the blame to President Biden for refusing "to lift a finger" to secure the border.  "We [Florida] are not a sanctuary state," he declared.  He also appeared on Fox News to assure that the migrants had chosen to go to Martha's Vineyard voluntarily and that they signed consent forms.
Many conservatives, DeSantis included, have continued to stress the issue of "illegal immigration" as motivation behind their actions.  But this wasn't the case last week; the majority of Venezuelan migrants were seeking asylum, which gives them permission to reside in the United States until their court case is reviewed. These asylum claims have almost doubled since 2021, partly as a result of Covid and increased political conflict.  But it's not just a Biden-era statistic; numbers of documented and undocumented immigrants have risen sharply for several years.  
As the lawsuit processes and these statistics continue to rise, it raises a bigger-picture question of how political divides have led to differing immigration policies, and how many lives will be thrown into the midst of debate.