Taylor Swift: The Ultimate Album Ranking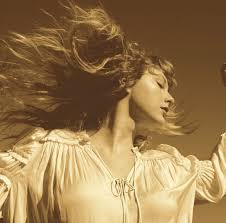 In preparation for the release of "Midnights" tonight at 12 pm EST, Taylor Swift's 10th studio album, the staff writers of the Patriot have put together our ranking of her albums as well as our essential and most underrated songs. 
Taylor Swift (Debut)
Reasoning: 
While this album will remain iconic as her debut album, it is simply a case of a great artist early in her career. Swift was 16 when she released Debut and while it is a good album, the music is lyrically and sonically behind the rest of her discography. 
Essential Songs: Tim McGraw, Picture to Burn, Teardrops on my Guitar, Should've Said No
Most Underrated: Mary's Song (Oh My My My) 
Fearless (Taylor's Version)
Reasoning: 
Swift's sophomore album brought her into the spotlight in the music industry with the smash hits "Love Story" and "You Belong With Me." Her recent rerecording of the album brought a smooth, mature voice to the young, rugged country album we all know and love. Again, this album is great, but it is simply not as good as the rest of her discography. 
Essential Songs: Love Story, You Belong with Me, Fifteen, Mr.Perfectly Fine
Most Underrated: The Best Day 
Folklore 
Reasoning: 
Folklore has amazing storytelling, an iconic love triangle, and is one of the most sonically cohesive albums Swift has put out, but it is missing that wow factor song. There isn't one iconic single on Folklore that people who aren't Swifties know. While Folklore won Album of the Year at the Grammys, we felt that other albums and eras were more inviting to listen to and experience.
Essential Songs: Betty, August, Cardigan, Illicit Affairs 
Most Underrated: My Tears Ricochet 
Speak Now 
Reasoning: 
Speak Now is quintessential Taylor Swift. It has a little bit of everything with breakup songs, upbeat hits, and classic Swift storytelling. Not only is Speak Now a great album, Taylor Swift wrote the entire thing by herself in an effort to silence critics who said she did not have a big role in her songwriting. Speak Now showed that Swift was here to stay in the music industry, following up her breakout album, Fearless. 
Essential Songs: Dear John, Sparks Fly, Mean, Enchanted
Most Underrated: Back to December
Red (Taylor's Version)
Reasoning: Red was Taylor's transition album with a little bit of country and a little bit of pop and was one of her most well-known eras. This album has some Taylor Swift classic songs, and the well-renowned number one song in her discography (All Too Well (10 minute version)). This album has some great pieces and songs, but the album itself isn't as cohesive as some of the others that are higher on this list. 
Essential Songs: All Too Well (10 minute version), Holy Ground, State of Grace, 22
Most Underrated: Treacherous, The Last Time
Evermore 
Reasoning: Evermore is a sister album to Folklore, but it feels far more mature and advanced than its predecessor. While both are cohesive, Evermore does not have one song that feels like an outlier. Evermore brings some of Swift's best lyricism, a compliment that does not come lightly when talking about one of the best songwriters of all time. Two songs alone place Evermore high on this list (Right Where You Left Me and No Body, No Crime) but the entire body of work is absolutely fantastic. 
Essential Songs: No Body, No Crime, Right Where You Left Me, Willow, Gold Rush, Champagne Problems
Most Underrated: Marjorie 
1989
Reasoning: 1989 marked Swift's transition into pop music and is her most successful album and era by far. Swift released 7 singles and 3 hit number one on the Billboard Chart. Yes, the album is that good. A lot of pop songs lose meaningful lyrics behind production and music, but every song on this album can be stripped down to just the lyrics and a singular instrument and they are still phenomenal. 
Essential Songs: Blank Space, Wildest Dreams, Clean, Style 
Most Underrated: New Romantics
Lover
Reasoning: The Lover era did not get the time in the spotlight it deserved since it was released right before COVID hit, but the album itself is amazing. Full of love songs suspected to be about her boyfriend of 5 years, Joe Alwyn, it has both the cohesiveness and diversity that makes a great album. It has both upbeat pop, low-fi songs that focus on lyrics, and the breakup songs that fans have come to know Swift for. While this album is great, the one reason it isn't number one is the song "Me! ft Brendon Urie." The song had a lot of potential, but it feels too upbeat and the lyrics get lost in the production. The music video also featured the words "Hey kids, spelling is fun" in the middle of the bridge that add a cringe factor to the song and it is hard to rank an album at number one when it has a flop like "Me!"
Essential Songs: Lover, Death By a Thousand Cuts, Cruel Summer, The Man, Paper Rings
Most Underrated: Soon You'll Get Better, Afterglow
Reputation
Reasoning: When talking about Taylor Swift's eras, the undeniably most iconic era is Reputation. A response to the Kim Kardsahian and Kanye West drama, she acknowledged that she had a bad reputation and used it to create a successful album. From the first song, you are transported into the vibe of reputation and the album starts out extremely strong with "Ready for It", "End Game", "I Did Something Bad", and "Don't Blame Me" as the first four songs. It then mellows out towards the end of the album and ends with "New Year's Day", a soft piano song depicting her love with Joe Alwyn. Reputation is her most cohesive album and is definitely the most musically interesting one in Swift's catalog. Rather than allowing Kim and Kanye to end her career, Taylor Swift came back stronger with the best album she has ever released. 
Essential Songs: Don't Blame Me, King of my Heart, Getaway Car, Gorgeous
Most Underrated: New Year's Day