Rex Orange County charged with six counts of assault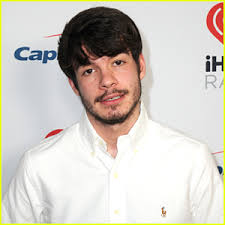 The 24-year old musician Alexander O'Connor, or 'Rex Orange County' was recently charged with 6 accounts of sexual assault on June 1, 2021. Two accounts of alleged assault in London's West end, and four times the next day (once in a taxi, and three times in his Notting Hill home). The woman was reported as over the age of 16. He pleaded not guilty to all 6 charges and was released on unconditional bail.
In 2015, the alternative/ indie artist first gained attention online with the release of "Bcos u will never b free". Two years later, his many features on Tyler, the Creator's Grammy-nominated album Flower Boy continued to grow his fame, and expand his listening audience. 
The first song Alexander O'Connor ever wrote, "Corduroy Dreams" is arguably one of his most popular songs, and the one that contributed to him becoming mainstream.
 "Best Friend", "Sunflower", and "Loving is Easy" are some of his other well known songs that contributed to his fame. 
On March 11, 2022, his album "Who Cares?" was released. It marked his fourth studio album, and debuted as number 5 on the US Billboard 200 chart.
After his rise in fame, and release of "Who Cares?", the question arises of whether we should separate the art from the artist. On one hand, the primary income for artists is not necessarily from the streaming of their songs, rather the money from merch and concert tickets. Others believe that completely "canceling" the artist and avoiding their music is best. Some  think it's best to acknowledge what the artist has done, and go from there. 
So is it fine to listen to them? Well, first you need to consider whether listening to an artist's music with the knowledge of what they have done is going to impact your listening experience. 
This case can also follow the literary idea of 'Death of the Author', which is the understanding of separating an author's beliefs and biography from their writing. This can be considered necessary in order to fully acknowledge the context behind the works. Although 'Death of the Author' is most commonly used to refer to English, the idea that 'Rex Orange County's' music should carry with it these new accusations should be considered. 
So how do we move on from here? We must acknowledge the accusations of sexual assault, and understand the gravity of the situation. Assault is assault, and these accusations are deeply troubling and deeply serious, and a Court of Law will determine how and if his behavior has impacted or traumatized women. This behavior showcases a disturbing pattern, and for there to be enough evidence to charge him with assault, means that there is less room for dismissiveness regarding the alleged crimes.  He says "I am having to spend some time at home this year and will not be going on tour." A representative for Rex Orange County added, "Alex is shocked by the allegations, which he denies, and looks forward to clearing his name in court," Rex Orange County's provisional trial date will fall on January 3, 2023.