Burn Ticketmaster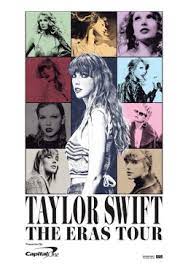 Once again, Taylor Swift's popularity is crashing websites, this time taking down TicketMaster during the Verified Fan Presale for her upcoming 2023 "The Eras" Tour. Fans were notified on November 15th if they were selected as a verified fan, which gave them access to an exclusive presale that is designed to get more tickets in the hands of actual fans, rather than scalpers. The verified fan presale started at 10am local venue time across the country, and while a very small percentage of fans on the East Coast were able to get tickets, Ticketmaster immediately began to have issues. Presale codes were not working, error messages popped up when fans tried to purchase tickets, and fans were even kicked to the back of the queue after being let into the ticket purchasing portion of the site.
 In order to combat some of these issues, Ticketmaster paused the queues of many ticket sales and even pushed back the West Coast sales to 3pm PST, but it didn't seem to work. The site was simply unprepared for the amount of fans that would be purchasing tickets. At least, that's what their social media stated. However, this excuse makes little to no sense considering that ticketmaster controlled the amount of presale codes they sent out. The bugs in the site left many devoted fans furious as the tickets were sold out by the time many were let into the queue. On top of that, the program designed to limit scalpers didn't really work, with tickets hitting the resale market for exorbitant prices before fans were even let through the queue to purchase tickets.
 In light of the absolute disaster of a presale, fans and even House of Representatives member, Alexandria Ocasio Cortez were livid, with Ocasio-Cortez stating "Daily reminder that Ticketmaster is a monopoly, it's merger with LiveNation should never have been approved, and they need to be reigned in. Break them up." After verified fan presales, fans were hopeful for the Capital One cardholder presale that was postponed until November 16th due to the issues with the verified fan presale, but still having little success. The site was less buggy, but many fans were still unable to get tickets, so their only hope for affordable tickets was the general sale scheduled for 10am local venue time on November 18th. 
However, Swifties across the country were met with severe disappointment when Ticketmaster released a tweet that said "Due to extraordinarily high demands on ticketing systems and insufficient remaining ticket inventory to meet that demand, tomorrow's public on-sale for Taylor Swift | The Eras Tour has been canceled."
The question remains, what exactly happened? How could Ticketmaster have sold too many tickets in the presale when they decide how many tickets to release? And, what is going to happen with the remaining tickets since they are not completely sold out? Most fans are hoping that those who were unable to get tickets even though they had a verified fan code will have a dedicated presale in order to remedy the issue. After staying silent, Swift finally spoke out and seemed just as angry with Ticketmaster as the rest of the fans, and is working tirelessly to make the situation right. 
In the meantime, lawyers and politicians are working to investigate Ticketmaster and bring down the monopoly that they have on the live music business. As the Eras tour gets closer and closer, it will be interesting to see how the situation continues. For now, if you were unable to get tickets, try not to purchase extremely upcharged and resold tickets and wait until the shows get closer, to help deter scalpers from trying to prey on dedicated Taylor Swift fans.