24-Hour Play: Review from a Cast Member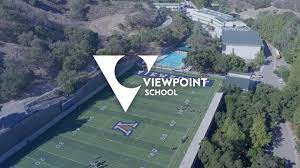 Usually, the Patriot does reviews of Viewpoint's shows from an audience perspective – today, I'm going to give you a review from the inside. Viewpoint's annual Black Box Theater 24-Hour Play is a production introduced months in advance, but 90% of the work is done on show day. The performance took place on January 28, 2023, but let's start from the beginning…
Over winter break, writers are encouraged to create and submit their scripts to the theater team at school. They can write a short screenplay about any topic, but must follow a few guidelines: one of two optional lines and two specific props are required. The lines were "Good and bad have nothing to do with this" and "Is that messed up to say?", and the props were a megaphone and mirror. 
A quick timeline of the week leading up to the show:
Over the weekend (Jan 21-22), directors were assigned their plays and given their scripts. 
On Tuesday, the directors and writers got together to cast the play with the list of actors who had signed up. 
On Wednesday, the directors and writers had a tech meeting with the tech crew to discuss our props, sound effects, and lighting. 
On Friday, everyone in the production got together after school to have a cold read through for each skit. 
Performance Day!
Saturday morning, everyone arrived at school at 9 a.m. to begin show prep. We ate some quick snacks and got to work in the classroom we were assigned to practice in for the day. The tech crew came in intermittently to ask us for our prop list and then later to bring us said props, and directors had to go discuss the audio and lighting cues with Lighting and Sound a couple of times. 
We spent the majority of the day like this – just running our scenes, snacking, trying on costumes, and figuring out how to use our props. We had pizza lunch in the afternoon and then began tech rehearsals, and afterwards we did a full run through of the show. By dinner at 6, everyone was pumped (or freaked out – this was my first production at Viewpoint, so I was relying on my castmates to keep me calm). 
We got into costume and makeup in the backstage area of the CFT, and the audience started rolling in. We sat in attempted silence, but it was hard not to crack up with each other and cheer while our friends performed. Right after the scene before ours finished, we stepped out from behind the backstage curtain and quickly set up our props. Then, the lights came up, and it was time to go. 
The performance was over in 5 minutes, but it was so much fun. The BBT is small enough that no one had to wear mics, and with the fans just 4 feet away on all sides (the seats are in a ¾ round position) the show was intimate and connecting to the audience was easy. Viewpoint's theater production ran the show so smoothly, giving us kids just enough direction and help to be comfortable (and all the props and costumes you could ever imagine) but plenty of time and free reign to let our imaginations run wild. While it was an exhausting experience being at school for 10 hours on a Saturday, I truly loved it and will definitely be doing it again next year. If you like the theater, you should definitely try it out next year; if you get cold feet on stage, then just come watch and enjoy!