Students travel to Chengdu, China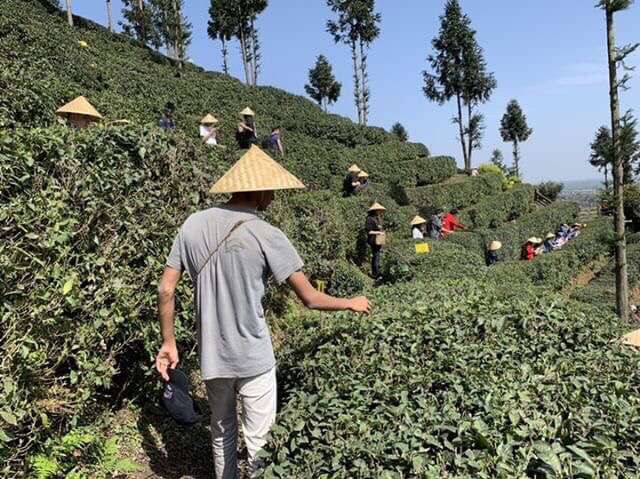 Over spring break, 12 Viewpoint students studying Chinese attended the first ever school-led trip to Chengdu, China, to explore its culture and study with international students. Some highlights from the 10-day trip include attending a panda exhibit, learning calligraphy, climbing to a temple on top of a mountain, and enjoying some local cuisine such as chicken feet and hot pot. Students also bonded with Chinese students through various activities including basketball and ping pong competitions.
Students spent the first and last nights in a hotel, but the rest of the eight nights were spent living with Chinese host families. For Ethan Borokhovich ('21), this meant living with a boy and his mother, an experience that at first was "hard to get used to" but overall was a "good experience."
"It helps when learning a language to experience the culture as well…especially for Chinese since the culture is so different," Borokhovich said.
Bella Lear ('21) stayed with a host family of seven women and learned a lot of new Chinese conversational phrases. "Because only my host sister spoke English and the rest of the women living in the house would only speak to me in Chinese…I learned a lot of Chinese slang" Lear said.
When the students were in school, they took various classes taught by Chinese teachers. Not all the classes, however, revolved around the Chinese language. For example, students attended a Chinese math class where they learned about calculus, as well as an English class. While Borokhovich says that there was not a lot of time for activities after classes, one night Viewpoint and Chinese students were able to enjoy going out to a karaoke place.
"China and America are two very different countries, yet the youth in both of them are very similar," Borokhovich said. "As a Chinese class, we all grew closer."
About the Writer
Heather Holm, Co-Editor-in-Chief
Heather Holm ('21) is Co-Editor-in-Chief of the Patriot. Heather joined The Patriot as a staff writer in 2018. She loves to write articles that are interesting...