Senior Farewell: Goodbye's from the Staff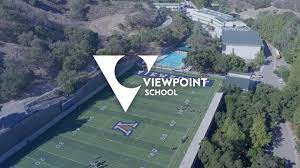 As a little send off to our 2 year editor-in-chief and staff member of the patriot, the other staff members each wrote a thank you to the women who have pushed the initiatives of the patriot alongside mentor Coach K for the past years.
Faith has spent countless hours reviewing, editing, publishing, and writing articles to be published in the Patriot. The hard work that has gone into her diligence has not gone unnoticed, as the Patriot staff are very grateful for all of the time she devotes towards journalism. Her passion for journalism will carry her far and we wish her all the best during her studies at University of California, Berkeley!
Peyton exceeded expectations this year on the Patriot with 12 articles published and has been a light in our journalism class. Known as the Taylor Swift enthusiast, Peyton has focused her articles around her passion for Taylor Swift, providing us with her insightful opinion on any controversial news that has arisen surrounding Taylor's life. We are so excited to watch her kill it playing softball at DePauw University!
Riley: Faith and Peyton are by far my favorite seniors. Not only have they mentored me and made me feel welcome in Journalism, but they have also introduced me to Viewpoint in such a kind and understanding way. Peyton was one of the first people I met at this school, and her enthusiasm made me excited to be a part of this community. When I was struggling with my friend group in the beginning of the school year, Faith sat with me during lunch and we talked through the drama. She gave me confidence in both my writing and my relationships, and I couldn't be more grateful. I have watched Peyton and Faith grow into smart, prepared, kind adults this year and while I'm sad to watch them leave I know they are going to change the future for the better. I know Peyton is going to be a professional softball player and Faith will be the editor of the New York Times!
Kaila:
Faith,
You have always been such an incredible journalist, classmate, and friend. Watching your college process this year has been so inspirational, and you always give the best advice. I have and will always look up to you as a person because of how motivated, passionate, and genuine you are in all of your endeavors. I can't believe I'm never going to be in class with you again, but I know you're going to do amazing things at Berkeley. Have the best time ever in college and don't forget about Block 1 Journalism!! Have the best summer!!!
Peyton,
You are the sweetest ever, and I remember our first journalism class waking to get water during our break and thinking you were the sweetest most friendly person ever. I am so grateful for our friendship that bloomed from this class, and can't wait to see what you accomplish in college. Talking to you in journalism class always brightens my day, and your many iconic moments are always so silly and fun. Peyton– Dance Mom's Version, Peyton– Taylor Swift Karaoke Version, and now, Peyton– Depauw Bound Version!! I hope you have the best summer ever, and I can't want to see you when you come and visit Coach K's next year (hopefully!!)
Lily:
To both the seniors,thank you so much for the constant laughs and all the advice you have given me in the past year. Without you guys as my mentors in journalsim, I would have never grown into the writer I am today. I will miss you guys so so much.
Faith, thank you so much for all you have taught me over these past two years. I am so lucky that I have been able to come to you with any questions or stories that I acquired over the weekend. Her friendliness has allowed me to open up and gain more confidence in my writing in the past two years. I can not thank you enough for all that you have shown me about journalism as well as the college application process, I will for sure need to reference it in a couple months! The many laughs and memories that we had together in and out of the classroom has been one of the best moments of my highschool experience. Without your guidance, I would not have ever been able to write the opinion pieces I did over the past 2 years. I'm so excited to watch you thrive at Berkeley, and you better come visit us next year, especially since you have no excuse (Eden) ;). I love you so much and I am wishing you all the best during this new journey of your life!
Peyton, although we became friends this year, your laughter has made this year in journslaim so special! Whether you were informing me of new Taylor stories or music, or me asking for any boy updates, I have loved how open you have been. Your incredible academic and athletic achievements have been a great model for all of the other staff, we have loved watching you succeed! I know next year we will all tune into your games on the screen, you got this!!