3 Recipes to Help You Get Through Quarantine
These past 7 months have been pretty miserable for everyone. I, for one, have been stuck inside for so long that I look forward to going to the grocery store with my mom. So, I was determined to find a new hobby to keep me occupied. I decided to take on baking. Baking is a very good way to relax and just have fun. If you are new to it, you can choose an easy recipe that will turn out in 10 minutes, or if you are more experienced, then you can choose one that will take longer and is a little more tedious. Either way, you will have something to stay occupied with and you get to eat it when it's finished! Here are some easy recipes so you can test out this method to stay sane. I'm also going to include a Christmas recipe since the season is now upon us, enjoy!
Gingerbread Rolls
These Gingerbread Rolls are the perfect treat for a cold December morning when you want something on the sweeter side. You could also enjoy them in the afternoon, or in the evening, while sitting by the fire and drinking some hot tea.
Chocolate Chip Mug Cookie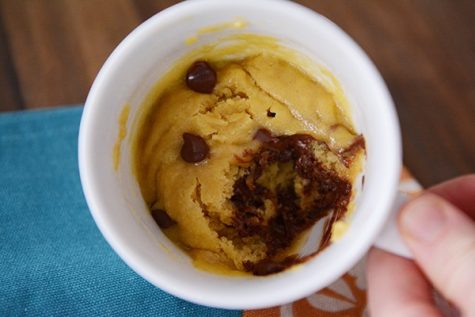 This Mug Cookie is an incredibly easy, yet incredibly delicious sweet treat that you can enjoy whenever you want. You had a stressful day at school? Put some comfy PJ's on, pick your favorite mug with your ingredients, and plop it in the microwave for 60 seconds. It couldn't be simpler. No pans or dirty bowls. Just you and your mug. In my opinion, I think some vanilla ice cream on top would really seal the deal, but you can do whatever you want. This recipe has a 5 star rating and I promise you won't be disappointed.
Lemon Pound Cake Muffins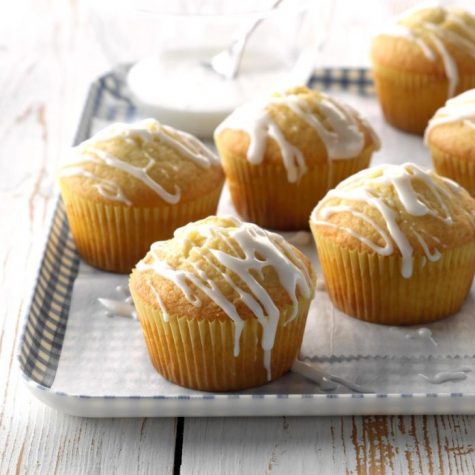 This recipe is perfect for all my people who like fruity and tangy desserts. These Lemon Pound Cake Muffins are great for those random warm and sunny days we get this time of year. You can enjoy them in the morning for a sweet breakfast, in the afternoon for a snack, or at night for a dessert. These muffins won't be as sweet as the previous two recipes so if you're someone who enjoys tangier treats then I highly recommend this recipe.